The skills checklist or skills checklist overview report gives the compliance overview for selected/all checklists.
Visit Reports, and scroll down to Skills checklist Overview.
Click on Get.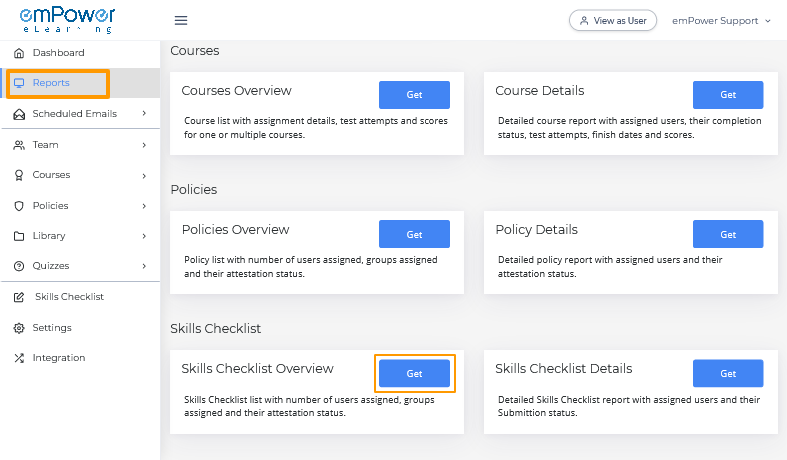 You would see the screen shown below. This is the Skills checklist Report tab.
The report has two section. The upper section gives a graphical overview of the report, and allows you to filter the report.
The report can be filtered for:
Skills checklists
Training groups
The bottom section shows the report in a tabular form. The filters that you apply above, would affect the tabular report as well.
You can download the report by clicking Export.